Guideline(T-REX 450 Plus DFC BTF):
T-REX 450 has actually been the ideal choice for entry level R/C helicopters and T-REX 450 PLUS is designed for beginners. The fully put together helicopter can be flown right away simply by plugging in a charged battery, permitting the pilot to bypass assembly and modification procedure. This T-REX 450 PLUS DFC is a helicopter that making use of flybarless system.
The helicopter makes use of DFC rotor head assembly, paired with 3GX MRS flybarless system optimized for T-REX 450 PLUS flight attributes. Without any modification or tuning, this combination will provide optimal stability suitable for pilots of all levels.
For those lovers who want to fine tune 3GX MRS even further, it can be done through a couple of basic steps. In addition, 3GX MRS has a FHSS 2.4GHz receiver built in , suitable Spektrum DSM2/DSMX and JR DSM2 satellite receiver, supplying an all in one package.
With the addition of the brand name new 3GX MRS, the T-REX 450 PLUS DFC pushes past the efficiency limitation of flybar helicopter, improving both stability and 3D efficiency, while keeping a down to earth rate level

Instructions:(T-REX 450 Plus DFC BTF)
T-REX 450 PLUS DFC BTF(Going To Fly)complete package was put together and tuned at the factory. Suitable for Futaba S-FHSS 2.4Ghz system/JR DSM2 and Spektrum DSM2/DSMX system transmitter to going and fly.
Geared up with the low CG DFC rotor head, successfully minimize wind resistance throughout flight, supplying the most direct and accurate control feel back to the pilot, and displays exciting 3D efficiency and unimaginable flight speed.
Geared up with recently launched 3GX MRS flybarless system, with FHSS 2.4GHz buit in get function, assistance Spektrum DSM2/DSMX or JR DSM2 satellite. For simpler and more direct setup, with setting optimized for T-Rex 250 Plus DFC, resulting in more stable and more preferable control feel than ever.
4 piece frame plate design with inserted servo installing platform for fast servo install/removal without installing nuts.
Narrow lower frame plate and base plate design to enhance rigidness and improve flight dexterity.
Specially designed in-between frame rudder servo mount for central CG area to benefit 3D flying, while minimizing crash damages to rudder servo.
Geared up with MX series high efficiency brushless motor, with drastically improved cooling efficiency for outstanding power output.
Geared up with new style REC-BL35P brushless controller including step-less adjustable BEC voltage between 5V to 6V .
Dedicated rudder gyro installing platform to isolate vibration from tail transmission, improving gyro efficiency.
Newly designed battery installing platform with integrated ESC mount for structured installing of electronics.
High accuracy tail pitch control assembly with aesthetically pleasing and functional design. Weighted tail blade grips successfully increases smoothness of rudder pitch action.
Brand-new style aerodynamic canopy airbrushed with colorful graphics.

Users need to have a particular idea of security to operate the R/C helicopters.
Be sure to read and comply with related safety notes of user's manual before flying.

Specification(3GX MRS):
Running Temperature level:-10~60 degree
Suitable Voltage Variety:DC 3.5~8.4V
Operating existing consumption:<100mA @4.8V
Operating humidity:0%~95%
RoHS certified
X and Y axis Operating Angle Range:-300~+300 degree
Z axis Operating Angle Range:-600~+600 degree
Size:376x22.4x13 mm Size
Weight: 10g Weight

Specification:(T-REX 450 Plus DFC BTF)
Length: 634mm
Height: 205mm
Main Rotor Diameter: 715mm
Tail Rotor Diameter: 158mm
Motor Drive Gear: 11T
Main Drive Gear: 112T
Autorotation Tail Drive Gear: 106T
Tail Drive Gear: 25T
Drive Gear Ratio: 1:11:4.24
Flying Weight: Approx. 584g
Color carton:27.3x10x6.6cm
Outer carton:56x31x28cm ,24sets/ctn

Accessories:
T-REX 450 Plus DFC Kit Set X1 set
3GX MRS Flybarless System X1 set
325D 3G Carbon blades X1set
RCE-BL35P 35A Brushless ESC X1
450MX Brushless motor(3400KV) X1
DS415M (Metal Gear)Digital servoX3
DS425MDigital servoX1

Radio transmitter and electronic equipment required for assembly:

1.Dial Pitch Gauge or Digital Pitch Gauge
2.Swashplate Leveler
3.3S1P 11.1V 2200 mAh/30C Li-polymer Battery
4.ALIGN T6 of Futaba S-FHSS 2.4G Transmitter or JR/Spektrum 2.4GHz Transmitter

Trends
#AlignT-Rex450PlusDFCBTF
#T-Rex450PlusDFC
#Align
Frequently Bought Together
Frequently Purchased Align T-Rex 450 Plus DFC BTF Parts

What's New?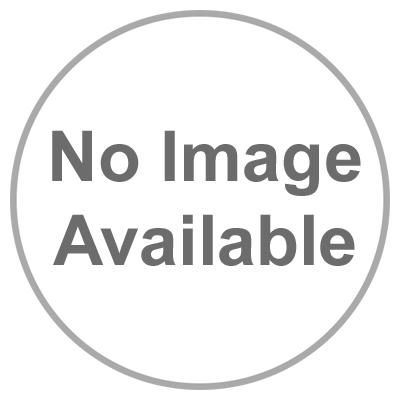 WMP1304PZ